Monday, May 9, 2022 / by Drew Nicoll
?? CONGRATULATIONS TO RACHEL ELMORE WINNER OF THE 1K GIVEAWAY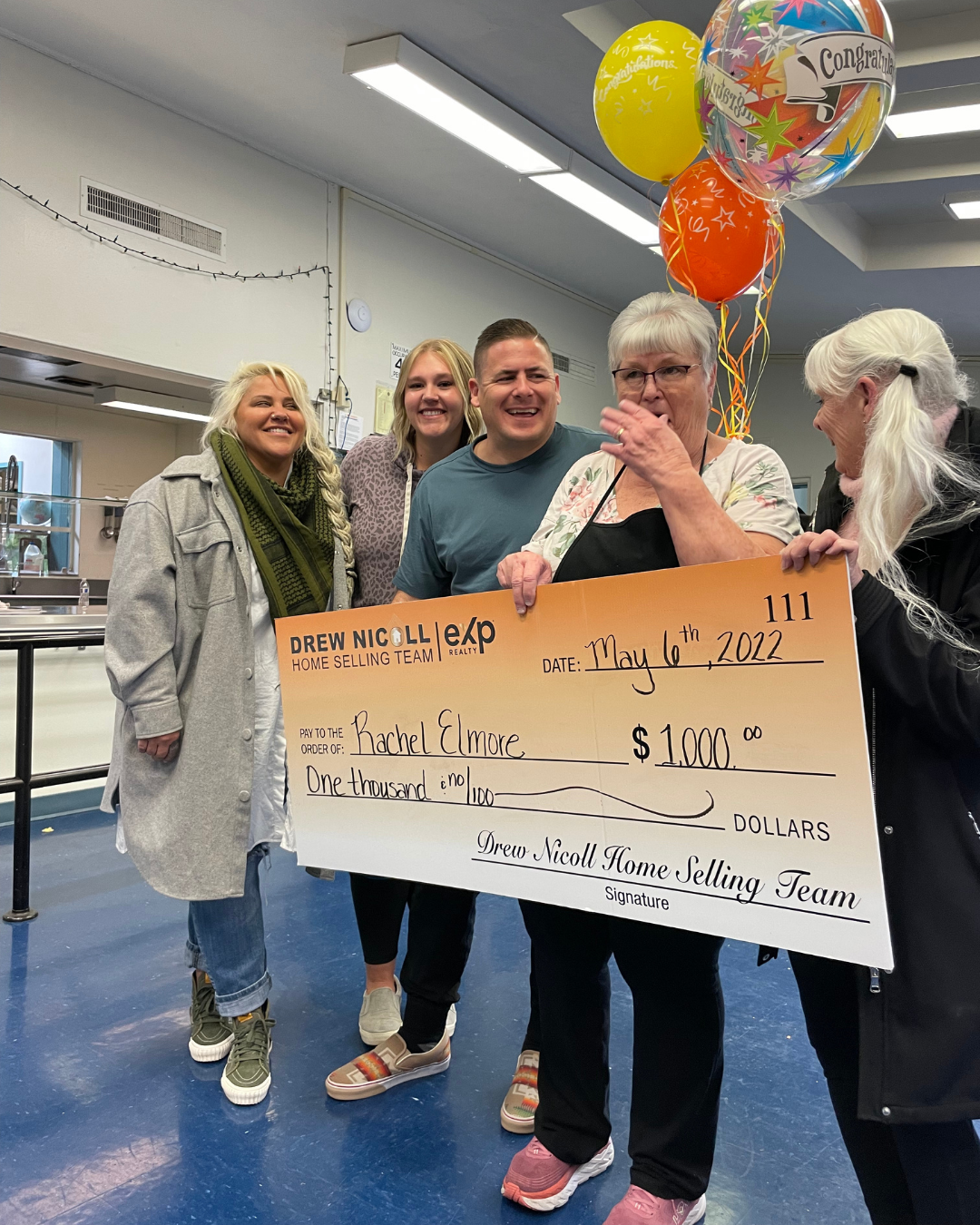 On Friday, the Nicoll Team hit the road to Potter Valley to award Rachel Elmore as the recipient of our 1K Giveaway for the first quarter of 2022! ??
Ashley Elmore made the nomination with a heartfelt story of Rachel's determination to help put her through college all while working 3 jobs at the age of 65! She's an example for us all and proof that you can achieve anything you believe.
It's genuinely an honor to live and serve in this area while also giving back to the people and community who make it so unique. ♥? When you focus on helping other people, you see that energy multiply back on to you. And for that we're truly blessed.
---