Friday, April 29, 2022 / by Drew Nicoll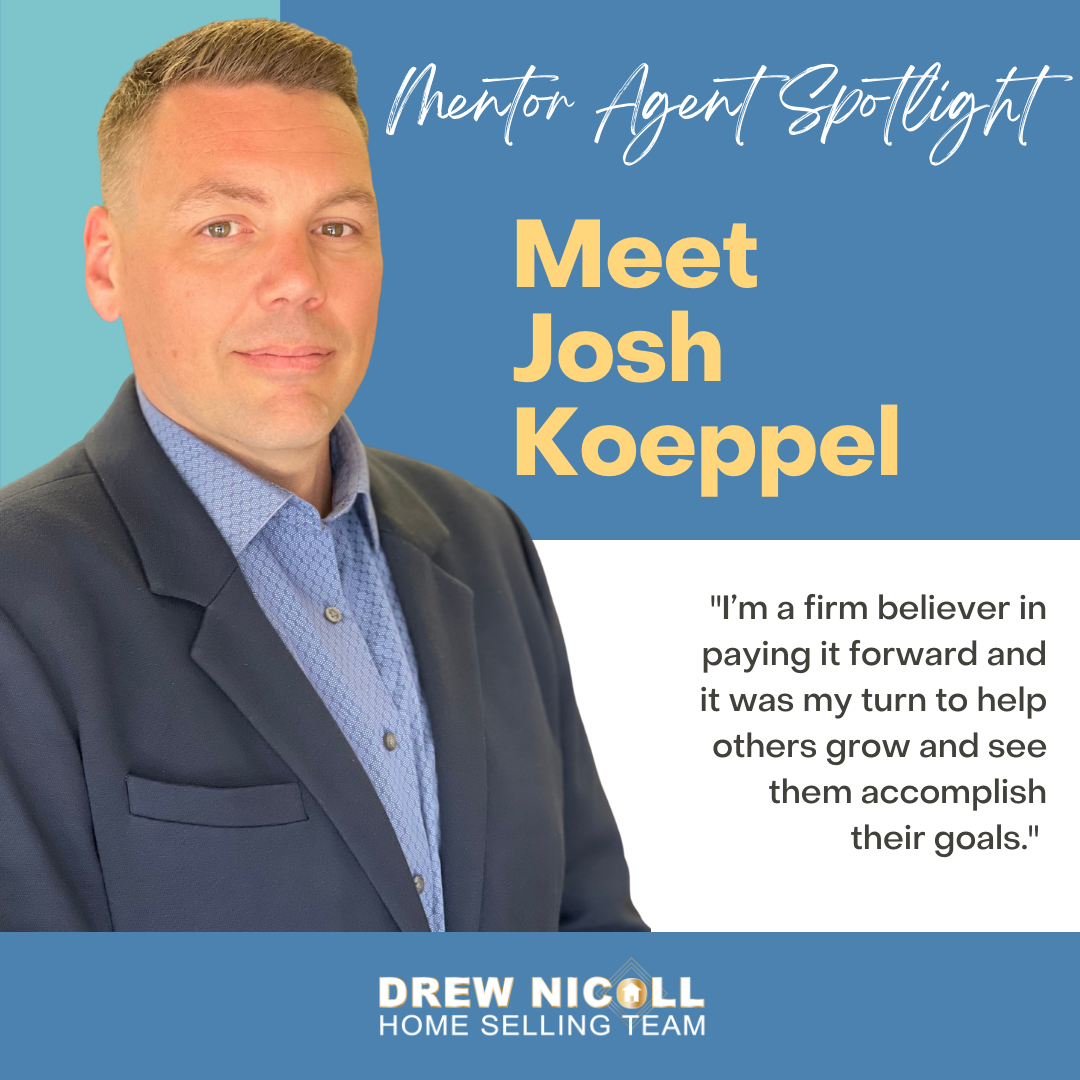 MENTOR AGENT SPOTLIGHT: JOSH KOEPPEL
You've surely seen Josh Koeppel's name mentioned more than a few times here. The man has taken his business to another level in the past year, BUT did you know he's also a mentor agent to some of the newest members of The Nicoll Team? That's right, Josh isn't just blazing his own path, he's guiding others to success also. It's just part of our team system and his people-first, selfless attitude. Here's what Josh had to say about being a mentor with the team:

"I'm a firm believer in paying it forward and it was my turn to help others grow and see them accomplish their goals. Plus, I had experienced firsthand how supporting each other makes our company stronger and contributes to The Nicoll Team being a great place to work."
We agree 100% You can thrive with the Drew Nicoll Home Selling Team too!
Visit JOINDREWNICOLL.COM and get ready to change your life FOREVER!